IBUMC and Sierra Service Project of San Diego are Hosting a Community Dinner at the IB Boys & Girls Club Friday, April 6th
Apr 02, 2018 12:14PM ● By Paul Spear
The Imperial Beach United Methodist Church and Sierra Service Project of San Diego  is Hosting Community Dinner at the IB Boys & Girls Club Friday, April 6th  
| | |
| --- | --- |
| | Friday, April 6 at 6 PM - 8 PM |
Join us to learn about Sierra Service Project new site in the South Bay of San Diego! SSP invites you to a Community Dinner at our host organization, the Boys and Girls Club of South County.
• Eat! SSP will provide the main course and salad. Bring friends, family, and a dessert or side dish to share. RSVP so we know how much to prepare!
• Learn about the 501(c)(3) nonprofit that empowers teenage volunteers to make a difference in partnership with a local community. This summer there will be 350 youth and adult volunteers serving in South Bay from youth groups all over the Western US! We are looking for local youth volunteers (6th-12th grades) July 1-7 and August 5-11: 
SierraServiceProject.org/Summer-Program...
See More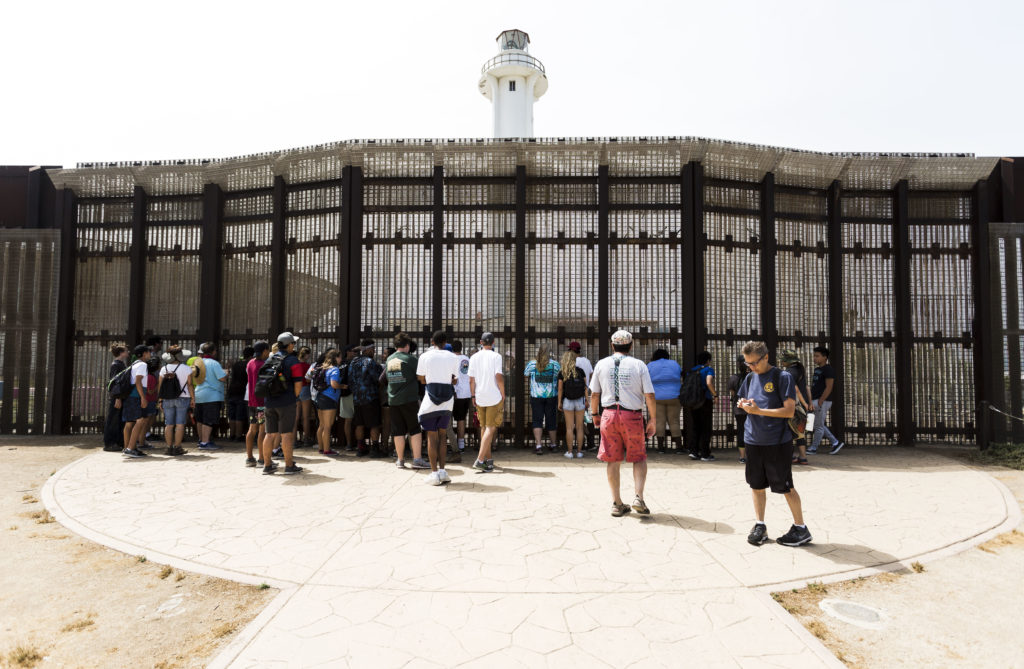 The group on the US side of the border fence. Through special permission from Border Patrol, our groups are able to approach the fence.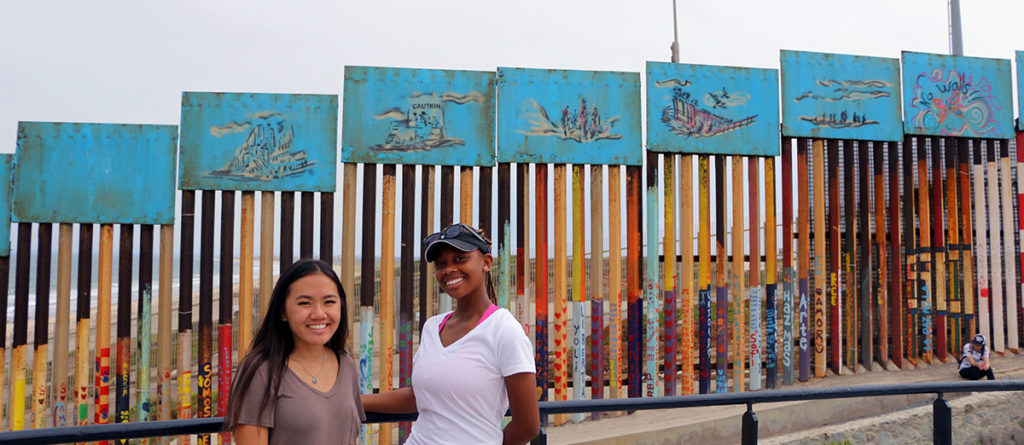 Youth at El Faro – the lighthouse – on the Tijuana side of Friendship Park. El Faro is full of bright colors and activity, a stark contrast to the US side.
Are your youth concerned about poverty, immigration, and the environment? Serve with SSP in San Diego's South Bay to explore these issues which are very real in the communities adjacent to the US / Mexico border.
The 2018 SSP site will be located in the South Bay based in Imperial Beach, National City, and San Ysidro. Living and working in the same community is very important to us. This will be our fourth year serving in San Diego County, but our first in South Bay.
Youth will visit Friendship Park on both sides of the US / Mexico border, pictured above. Volunteers will have the opportunity to sign up for a day trip to Tijuana, or stay in the US for a day of learning and serving.
South Bay will host Combined groups Weeks 1, 5, and 6, and High School only groups during Weeks 2 – 4.
San Diego's South Bay Service Work
In San Diego half of our work is with homeowners, and half with community based organizations. The type of work includes painting, rebuilding fences, and other general home repairs. No construction experience is needed, and you'll be amazed at all of the work that your youth teams complete! Most projects take longer to complete than your week at SSP so you may see the beginning, middle or end of a project.
Shaila Homan is the regional coordinator and site director for South Bay. This will be her fourth year on summer staff. Let her know if you have any site specific questions!
In 2017 youth completed 15 projects for homeowners and community organizations:
5 fences
5 painting projects including at Wesley United Methodist Church and the International Rescue Committee in El Cajon
Garden boxes at Ocean Beach United Methodist Church
Food storage shed at Imperial Beach United Methodist Church
295 volunteer days serving with San Diego Canyonlands
Stenciling storm drains with I Love a Clean San Diego
Community Partners
Community Engagement in San Diego's South Bay
In South Bay, we will focus our service and learning around the intersection of immigration, poverty, and the environment. We will work with city governments, community organizations, and churches to organize our work near the international border of the US and Mexico.
Almost half a million people reside in South Bay, which has a relatively large immigrant population. Both the Border Field State Park (home of Friendship Park) and the San Ysidro Port of Entry, which we use to walk across the border into Tijuana, are located in South Bay.
The Tijuana River estuary is the largest wetland in Southern California, with a watershed from both San Diego County and across the border in Tijuana. During the winter rainy season, sewage contamination from Tijuana impacts the beach from the international border north to Coronado.
Adventure Wednesday at the US Mexico Border
San Diego is the northern half of the largest trans-border or trans-national metropolitan area in the United States. On Wednesday, all volunteers will participate in a border experience on either the San Diego or Tijuana side of the international border. To take part in the Tijuana visit, volunteers must bring a valid passport or passport card, a photocopy of the passport or card, and signed permission from both parents or legal guardians.
Both groups will meet at Friendship Park on their respective sides of the border to have a shared experience of what it feels like to be separated from friends and loved ones across the border. They will hear from people living and working in the border areas including a Pastor from the Mexico Methodist Church who will lead the group in a binational prayer. After that, they will spend the day doing different service learning activities.
San Diego's South Bay
Boys & Girls Club of South County
Volunteers will be housed the Boys & Girls Club of South County in Imperial Beach. It is important for our youth to live and work in the same are, limiting driving times and increasing awareness about the surrounding community. Volunteers will eat, sleep, have fun, and explore their faith at this host facility. There will be off-site showers.
Directions to Imperial Beach
To get to Boys & Girls Club of South County in Imperial Beach, consult Google maps or a similar mapping service to find the best route for your group.
South Bay Climate
Summer temperatures are often in the upper 70s and winter temperatures in the 60s. Imperial Beach is often 10 degrees cooler in the summer and 10 degrees warmer in the winter than inland areas of South Bay.
2018 San Diego Dates
Combined Middle and High School Sessions
The fee for combined sessions in San Diego is $375 per youth and adult volunteer.
Week 1: July 1 – 7 (discounted rate of $275!)
Week 5: July 29 – August 4
Week 6: August 5 – 11
High School Sessions
The fee for high school sessions in San Diego is $375 per youth and adult volunteer.
Week 2: July 8 – 14
Week 3: July 15 – 21
Week 4: July 22 – 28
2017 San Diego Photographs
Combined:
Middle School:
High School:
Week 6: August 6-12 if you have any photos, email us!
                                                                              ###
Note: If you would like to make sure you don't miss stories like this or any other news about the community of Imperial Beach and South County, please be sure to sign up for our newsletter. Please note that every subscriber of our newsletter receives a Community Calendar of Events at the 1st of every month. Click here to: 
Subscribe
Paul Spear, Publisher, and Editor of Dig Imperial Beach