December Opening for Dog Park, VIP Preschool Getting Permanent Buildings, Spring Little League & Girls Softball Registration Underway

Nov 18, 2017 08:23AM ● Published by Paul Spear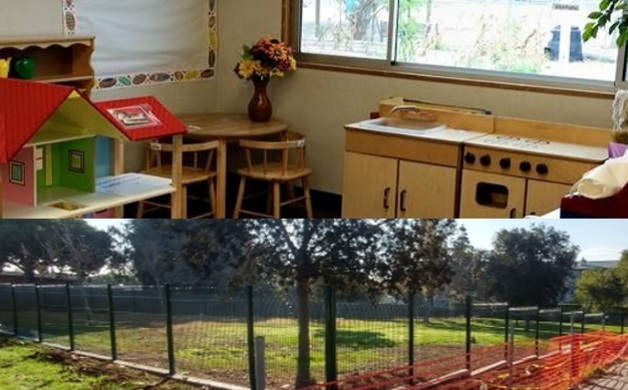 Gallery: The Dog Park at Veterans Park is Getting Closer to a Reality! [10 Images] Click any image to expand.
The Dog Park at Veterans Park is Getting Closer to a Reality!
A Dog Park was One of the Projects the Community Was Hoping for in the City of Imperial Beach's 2018/2019 that was Able to be Funded. It is Getting Closer to a Reality Every Day! It is scheduled to open Saturday December 9th.
Sports Park Playground Ribbon Cutting for New Playground will Take Place December 11th
 The Imperial Beach Girls Softball League wrapped up their season today. The Girls celebrated with barbeque hamburgers and hot dogs and will watch a movie tonight. Registration can be taken care of online at: 2018 Spring On-line Registration

Early Birds Discounts for Imperial Beach Little League 2018 Spring Registration, Going on Now!
For more info visit: 
http://www.eteamz.com/ibll/
Recently they finished up redoing the playground at the Imperial Beach Sports Park and are also nearing completion of redoing the triangle park at 7th St & Palm Avenue.
VIP Preschool news was incorrect. Although they hope to get Permanent Buildings sometime in the future.
A community swimming pool and new senior center are projects the City of Imperial Beach is looking to do if funds become available next year or years in the future. This year they are finishing up on the paving of all they ally ways in the City and working hard on researching the feasibility to see if they can take control of Palm Avenue/State Route 75(SR75) from the State of California. 
Dog Park Photo Credit: Stilianos Jackson
As we reported back in May, 2017 we reported a Dog Park looked favorable. If you would like to read more click on link below: 
IB Dog Park Looks Favorable Under Proposed Budget Presented at Wednesday Night's City Council Meeting
Dog Park Looks Favorable but funding for Other New Projects Not Likely Without Significant Source of Income Under Proposed Budget Presented at Wednesday Night's City Council Meeting http://www.digimperialbeach.com/2017/05/18/142594/proposed-18-9-million-budget-for-2018-fiscal-year-was-discussed-at-wednesdays-imperial-beach-city-council-meeting

                                                                 ###
Community Spotlight
Dog Park , Veterans Park, City of Imperial Beach