Get Your Free Imperial Beach Community Calendar

Apr 22, 2017 10:47PM ● Published by Paul Spear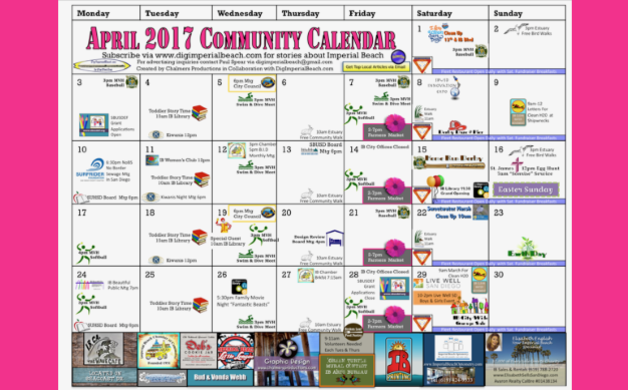 Gallery: Free Imperial Beach Community Calendar [1 Image] Click any image to expand.
Now you can Get Your Free Imperial Beach April Community Calendar for Free. Just click on PDF Link Above.
If you would like to receive it free every month, just subscribe to our Newsletter and you will get the new calendar at the start of every month in your email. Just click on: 
subscribe
.
A calendar for the new month will be delivered to you free every month.
Note: You can download the image below, however, if you want a high quality image, download the PDF File at the link above.
Events