Imperial Beach Rising Stars, Tim O'Neil and Candy Unger
Jan 24, 2015 01:11PM ● By Paul Spear

Tim and Candy are very active in our Imperial Beach Community. Last year they won an award from the City of IB for getting the Fireworks started again in Imperial Beach. Tim was active playing Santa Claus twice. Once for the IB Library and at the 13th Annual Christmas comes to IB. Tim and Candy helped with the Pumpkin Patch and the Sports Park Clean Up as well. Candy is now an employee so she is involved with every IB Chamber of Commerce project. Tim O'Neil is the chairman for Parks and Recreation Committee.Below you will find out some o the ways they help through "I Heart IB".. I know we have probably missed a couple of things but they truly are "IB"s Raising Stars".

Here is the description for I Heart IB and some of their activities to help the Imperial Beach Community.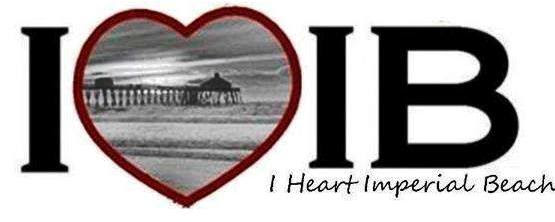 I Heart IB was first envisioned in 2009 by lifelong Imperial Beach residents Candy Unger and Tim O'Neal. The idea was to form a group (driven by their love of Imperial Beach) that would promote Imperial Beach and support local issues, causes, and events, whether in a lead or supporting role.  
Since then, the vision for I HEART IB has provided support to IB 4 A Skatepark, IB Yappy (Off-Leash Dog Park Advocates), the Imperial Beach Little League, and the Boys & Girls Club of South County in their respective causes/events.
In 2014, I Heart IB spearheaded the fundraising campaign to bring 4th of July Fireworks back to the City of Imperial Beach. I Heart IB helped raise close to $18,000 in less than two months for the event! This was done through a community-wide grassroots fundraising effort. In the end, the hard work by City of Imperial Beach staff, IB's City Council, and local residents helped Bring Back the Boom to Imperial Beach.
In 2015, I Heart IB is at again hoping to raise $25,000 for this year's fireworks event.
YOUR PARTICIPATION IN THE I HEART WINE & CHOCOLATE EVENT IS MUCH APPRECIATED.
THANK YOU FOR YOUR SUPPORT!