Read Ed Spriggs's response to "With all the new development going on in the city, what steps can be taken so we don't end up with big traffic Jams"?

Oct 03, 2014 03:07PM ● Published by Paul Spear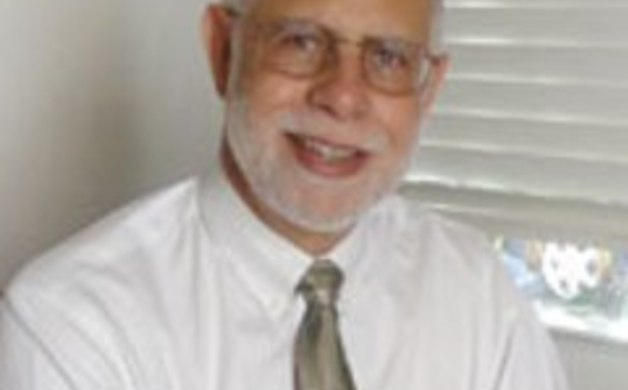 TRAFFIC QUESTION FOR DIG IB
Thank you for the opportunity to comment on this question.  It is an important one for all IB residents and one of the concerns many people have about the possibility of "overdevelopment" in and around Imperial Beach.  I share that concern, which is why I stand for thoughtful, well planned strategies for our future development.
Such careful planning will take us between the twin ills of either too much growth on one hand and stagnation on the other.  It will allow us to maintain our character as an informal beach community while developing just enough to ensure we have the services (shopping, dining, etc.) the community needs, and revenue growth (sales tax, etc.) to keep our City financially viable and able to provide necessary public services (public safety, public works, parks, etc.) now and in the future.
Unfortunately, we do not yet have an updated, community-approved long term development plan that includes our new zoning regulations as well as our recent projects (e.g., Pier South), planned projects (e.g., Breakwater, Bernardo Shores, Bikeway Village) or envisioned projects (e.g., hotel at IB Blvd. and Seacoast). I have pushed for several years for such an updated planning effort that will involve major public participation. We should be ready to start such a process soon, now that our new City Manager, Andy Hall, is more familiar with the lay of the land than when he first arrived about a year ago.
Meanwhile, the major new developments will mainly impact the Palm Avenue corridor. These are the Breakwater Project, Bernardo Shores (if it goes forward as a townhome development, that is) and the new Navy Campus with 3000 more daily commuters, according to the Environmental Impact Statement workshop I attended last month.
Fortunately, based on my input and that of other Councilmembers at a recent City Council meeting, the Palm Avenue Master Planning project, funded at about $400,000 through a SANDAG grant, will take these new developments into account. I believe the final Palm Avenue plan will end up with both better access to businesses along the corridor and a better pedestrian environment, while providing for more efficient movement of traffic by synchronizing the lights and maybe providing for pedestrian bridges for better safety and fewer long traffic stops. Let's all be sure to participate in future workshops to make sure everyone's concerns are addressed.
Sincerely, Ed Spriggs
Showers of Blessings Program offers homeless individuals within the Imperial Beach area Military ...

---

Affiliated Events: IRONMAN 70.3 Superfrog & IRONKIDS Superfrog Fun Run In honor and respect fo...

---

oin us for a community-based cleanup and restoration project to take place at the Tijuana Estuary...

---

Tijuana River Action Month (TRAM) is a series of education and stewardship events held during Se...

---

Event details Affiliated Event: IRONMAN 70.3 Superfrog Date: September 23, 2017 Time: 10...

---

Event details Affiliated Event: IRONMAN 70.3 Superfrog Date: September 23, 2017 Time: 10...

---

Every 2nd and 4th Saturday, from 11:00am to 12:00pm. The Tijuana Estuary protects a variety of pl...

---

COME, EXPERIENCE SILENCE... every Thursday at 7pm at IB United Methodist Church. 30 minutes of...

---
It looks like we don't have any events for this date. You can always add an event.
It looks like we don't have any events for this date. You can always add an event.
Emergency food assistance for homeless and low-income individuals within the Imperial Beach area....

---

The Sports Park Gym hosts The County of San Diego Aging and Independent Services free Tai Chi cla...

---

With a Teen Only Room, Teens will be able to Enjoy the Special Teen Programs and much more @ the ...

---
* Breakfast Devotion at The Wave Cafe' every Wednesday morning from 8:00 AM to 9:00 AM. * The Wa...

---

Don't get stuck in the middle of the week rut. Get your Wednesday started off right with Yoga Ins...

---

Friend, The San Diego City Attorney's office has recently scheduled a presentation on the SMA...

---
Imperial Beach Monthly Chamber of Commerce Breakfast at Dempsey Center at 7:15am IBCOC MONTHL...

---

Emergency food assistance for homeless and low-income individuals within the Imperial Beach area....

---

The Sports Park Gym hosts The County of San Diego Aging and Independent Services free Tai Chi cla...

---

COME, EXPERIENCE SILENCE... every Thursday at 7pm at IB United Methodist Church. 30 minutes of...

---
Stewardship volunteers perform a variety of duties, depending on their schedules and interests. D...

---

Schedule 9/8 Tom Barabas with Phil Tauber 9/15 Jarel Paguio ...

---

Local Farmers Market featuring a variety of foods, organic and locally grown produce and flowers.

---

Come Out Friday Night and Sing Your Favorite Songs or Just sit Back and Enjoy the Fun as the Flee...

---
Showers of Blessings Program offers homeless individuals within the Imperial Beach area Military ...

---

Affiliated Events: IRONMAN 70.3 Superfrog & IRONKIDS Superfrog Fun Run In honor and respect fo...

---

oin us for a community-based cleanup and restoration project to take place at the Tijuana Estuary...

---

Tijuana River Action Month (TRAM) is a series of education and stewardship events held during Se...

---

Event details Affiliated Event: IRONMAN 70.3 Superfrog Date: September 23, 2017 Time: 10...

---

Event details Affiliated Event: IRONMAN 70.3 Superfrog Date: September 23, 2017 Time: 10...

---

Every 2nd and 4th Saturday, from 11:00am to 12:00pm. The Tijuana Estuary protects a variety of pl...

---

COME, EXPERIENCE SILENCE... every Thursday at 7pm at IB United Methodist Church. 30 minutes of...

---

Emergency food assistance for homeless and low-income individuals within the Imperial Beach area....

---

The Sports Park Gym hosts The County of San Diego Aging and Independent Services free Tai Chi cla...

---

With a Teen Only Room, Teens will be able to Enjoy the Special Teen Programs and much more @ the ...

---

* Breakfast Devotion at The Wave Cafe' every Wednesday morning from 8:00 AM to 9:00 AM. * The Wa...

---

Don't get stuck in the middle of the week rut. Get your Wednesday started off right with Yoga Ins...

---

Friend, The San Diego City Attorney's office has recently scheduled a presentation on the SMA...

---

Imperial Beach Monthly Chamber of Commerce Breakfast at Dempsey Center at 7:15am IBCOC MONTHL...

---

Emergency food assistance for homeless and low-income individuals within the Imperial Beach area....

---

The Sports Park Gym hosts The County of San Diego Aging and Independent Services free Tai Chi cla...

---

COME, EXPERIENCE SILENCE... every Thursday at 7pm at IB United Methodist Church. 30 minutes of...

---

Stewardship volunteers perform a variety of duties, depending on their schedules and interests. D...

---

Schedule 9/8 Tom Barabas with Phil Tauber 9/15 Jarel Paguio ...

---

Local Farmers Market featuring a variety of foods, organic and locally grown produce and flowers.

---

Come Out Friday Night and Sing Your Favorite Songs or Just sit Back and Enjoy the Fun as the Flee...

---

Showers of Blessings Program offers homeless individuals within the Imperial Beach area Military ...

---

Friends of The IB Library Book Sale on Saturday September 30th The Friends of The IB Library Wi...

---

Every 1st, 3rd, and 5th Sunday of the month, from 3:00 to 4:00pm. Take a leisurely stroll down th...

---

COME, EXPERIENCE SILENCE... every Thursday at 7pm at IB United Methodist Church. 30 minutes of...

---

Emergency food assistance for homeless and low-income individuals within the Imperial Beach area....

---

The Sports Park Gym hosts The County of San Diego Aging and Independent Services free Tai Chi cla...

---

With a Teen Only Room, Teens will be able to Enjoy the Special Teen Programs and much more @ the ...

---

* Breakfast Devotion at The Wave Cafe' every Wednesday morning from 8:00 AM to 9:00 AM. * The Wa...

---

10/04/2017

10:00AM — 11:00AM

Don't get stuck in the middle of the week rut. Get your Wednesday started off right with Yoga Ins...

---

Emergency food assistance for homeless and low-income individuals within the Imperial Beach area....

---

The Sports Park Gym hosts The County of San Diego Aging and Independent Services free Tai Chi cla...

---

COME, EXPERIENCE SILENCE... every Thursday at 7pm at IB United Methodist Church. 30 minutes of...

---

Stewardship volunteers perform a variety of duties, depending on their schedules and interests. D...

---

Schedule 9/8 Tom Barabas with Phil Tauber 9/15 Jarel Paguio ...

---

Local Farmers Market featuring a variety of foods, organic and locally grown produce and flowers.

---

Come Out Friday Night and Sing Your Favorite Songs or Just sit Back and Enjoy the Fun as the Flee...

---

Showers of Blessings Program offers homeless individuals within the Imperial Beach area Military ...

---

Every 1st, 3rd, and 5th Sunday of the month, from 3:00 to 4:00pm. Take a leisurely stroll down th...

---

The Port of San Diego Proudly Presents Symphony by the Sea Featuring the San Diego State Universi...

---

COME, EXPERIENCE SILENCE... every Thursday at 7pm at IB United Methodist Church. 30 minutes of...

---

Emergency food assistance for homeless and low-income individuals within the Imperial Beach area....

---

The Sports Park Gym hosts The County of San Diego Aging and Independent Services free Tai Chi cla...

---

10/10/2017

12:00PM — 01:00PM

The Imperial Beach Woman's Club is a non-profit organization that raises money for the local orga...

---

With a Teen Only Room, Teens will be able to Enjoy the Special Teen Programs and much more @ the ...

---

* Breakfast Devotion at The Wave Cafe' every Wednesday morning from 8:00 AM to 9:00 AM. * The Wa...

---

10/11/2017

10:00AM — 11:00AM

Don't get stuck in the middle of the week rut. Get your Wednesday started off right with Yoga Ins...

---

Emergency food assistance for homeless and low-income individuals within the Imperial Beach area....

---

The Sports Park Gym hosts The County of San Diego Aging and Independent Services free Tai Chi cla...

---

COME, EXPERIENCE SILENCE... every Thursday at 7pm at IB United Methodist Church. 30 minutes of...

---

Stewardship volunteers perform a variety of duties, depending on their schedules and interests. D...

---

Schedule 9/8 Tom Barabas with Phil Tauber 9/15 Jarel Paguio ...

---

Local Farmers Market featuring a variety of foods, organic and locally grown produce and flowers.

---

Come Out Friday Night and Sing Your Favorite Songs or Just sit Back and Enjoy the Fun as the Flee...

---

Showers of Blessings Program offers homeless individuals within the Imperial Beach area Military ...

---

Tijuana River Action Month (TRAM) is a series of education and stewardship events held during Se...

---

Every 2nd and 4th Saturday, from 11:00am to 12:00pm. The Tijuana Estuary protects a variety of pl...

---

Public is Invited to Casino Night at the Fleet Reserve 289 Saturday October 14th! Get Your Ticke...

---

Public is Invited to Casino Night at the Fleet Reserve 289 Saturday October 14th Get Your Ticket...

---

Enjoy their Stars Under the Stars Gala with a Roaring Twenties Theme at the Chula Vista Golf Cour...

---

COME, EXPERIENCE SILENCE... every Thursday at 7pm at IB United Methodist Church. 30 minutes of...

---