Ed Spriggs, Councilman and Candidate, make Statement

Sep 16, 2014 06:07PM, Published by Paul Spear, Categories:
---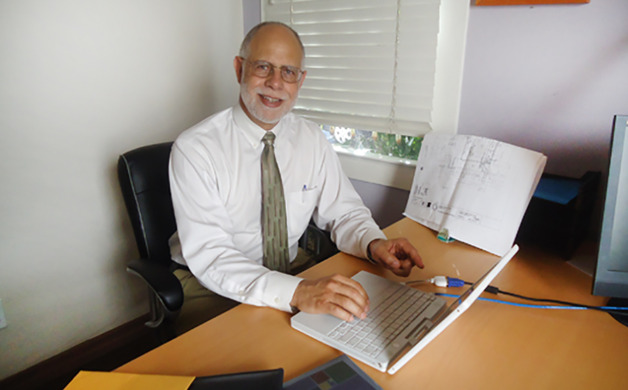 ---
DIG IMPERIAL BEACH INITIAL STATEMENT
BY COUNCILMEMBER ED SPRIGGS
It has been an honor to serve as your Councilmember over the last four years. My wife, Leah, and I love being a part of this amazing community.  I pledge to continue to do my best to keep the City of Imperial Beach moving in the right direction, steadily improving the quality of life for all IB residents.
During my term, we made great strides in Imperial Beach. We attracted new businesses that benefit residents and visitors alike. I worked hard to pull the City and community together to bring back our Independence Day Fireworks, the Sun and Sea Festival, our community parade, and to ensure local management of our Sports Park.
I successfully fought for and will continue to insist upon a balanced and transparent budget, improvements to our streets, alleys, lighting and public safety services, and a carefully planned, moderate approach to development. My efforts, along with those of my colleagues on the City Council, to ensure that our City brings in at least as much as it spends have improved our quality of life in many ways. 
One example is that our City has been able to afford excellent law enforcement services from the Sheriff's department, our largest budget item. The result is that violent crime is down in IB by 24% over the last four years, according to the latest SANDAG statistics. My past, present and future commitment to ensuring our ability to afford quality public services, particularly public safety, have won the strong endorsement of the Deputy Sheriff's Association, naming me "Law Enforcement's Choice" in this City Council election.
My goals for the next four years include the following:
·         Improve our quality of life through excellent public services;
·         Protecting our environment, including prevention of cross border pollution;
·         Keeping residents engaged and well informed while pushing for a more open and cooperative City government;
·         Ensuring I.B.'s long-term financial sustainability through a balanced approach to development that retains our character as a family-friendly informal beach community.
I hold a UCSD economics degree, a law degree from NYU, served our country for 22 years in the Foreign Service, and spent 13 years managing budgets, staffing and capital projects at UCSD prior to my retirement in June to devote all my efforts to this community.
I believe I have the proven commitment to service, experience and record of achievement to provide the leadership this community deserves.
I respectfully ask for your vote on November 4. Let's keep Imperial Beach on track! 

Please see my website for details -- www.edspriggs4ib.com
Sincerely,
Ed Spriggs
---
Subscribe
Emergency food assistance for homeless and low-income individuals within the Imperial Beach area....

---

The Sports Park Gym hosts The County of San Diego Aging and Independent Services free Tai Chi cla...

---

With a Teen Only Room, Teens will be able to Enjoy the Special Teen Programs and much more @ the ...

---
* Breakfast Devotion at The Wave Cafe' every Wednesday morning from 8:00 AM to 9:00 AM. * The Wa...

---

Don't get stuck in the middle of the week rut. Get your Wednesday started off right with Yoga Ins...

---

Lady Mariners Volleyball Opens Play Wednesday August 23rd at Home vs Montgomery High School! Nov...

---

Mark Wenzel, California's Favorite Mime to appear at Imperial Beach Library Wednesday August 23rd

---
Showers of Blessings Program offers homeless individuals within the Imperial Beach area Military ...

---

Nature Walks: 2nd & 4th Saturdays of the Month at 11:00 a.m Tijuana River National Estuarine R...

---

COME, EXPERIENCE SILENCE... every Thursday at 7pm at IB United Methodist Church. 30 minutes of...

---

The Imperial Beach Library with the Boys & Girls Club Presents "Movie in the Park" Saturday Augus...

---
It looks like we don't have any events for this date. You can always add an event.
Emergency food assistance for homeless and low-income individuals within the Imperial Beach area....

---

The Sports Park Gym hosts The County of San Diego Aging and Independent Services free Tai Chi cla...

---

With a Teen Only Room, Teens will be able to Enjoy the Special Teen Programs and much more @ the ...

---

* Breakfast Devotion at The Wave Cafe' every Wednesday morning from 8:00 AM to 9:00 AM. * The Wa...

---

Don't get stuck in the middle of the week rut. Get your Wednesday started off right with Yoga Ins...

---

Lady Mariners Volleyball Opens Play Wednesday August 23rd at Home vs Montgomery High School! Nov...

---

Mark Wenzel, California's Favorite Mime to appear at Imperial Beach Library Wednesday August 23rd

---

Imperial Beach Monthly Chamber of Commerce Breakfast at Dempsey Center at 7:15am IBCOC MONTHL...

---

Emergency food assistance for homeless and low-income individuals within the Imperial Beach area....

---

The Sports Park Gym hosts The County of San Diego Aging and Independent Services free Tai Chi cla...

---

MVHS Mariner Novice Football Team Versus Monte Vista on Thursday August 24th The Novice will n...

---

MVHS Mariners Junior Varsity Plays its First Game of the Year versus Monte Vista from Spring Vall...

---

COME, EXPERIENCE SILENCE... every Thursday at 7pm at IB United Methodist Church. 30 minutes of...

---

Local Farmers Market featuring a variety of foods, organic and locally grown produce and flowers.

---

Mariner's Varsity Football Team Off to a Good Start The Mar Vista High School Football Program G...

---

Showers of Blessings Program offers homeless individuals within the Imperial Beach area Military ...

---

Nature Walks: 2nd & 4th Saturdays of the Month at 11:00 a.m Tijuana River National Estuarine R...

---

COME, EXPERIENCE SILENCE... every Thursday at 7pm at IB United Methodist Church. 30 minutes of...

---

The Imperial Beach Library with the Boys & Girls Club Presents "Movie in the Park" Saturday Augus...

---

The Public is Invited to Attend the South SD Food Recovery Forum Monday August 28th

---

Emergency food assistance for homeless and low-income individuals within the Imperial Beach area....

---

The Sports Park Gym hosts The County of San Diego Aging and Independent Services free Tai Chi cla...

---

With a Teen Only Room, Teens will be able to Enjoy the Special Teen Programs and much more @ the ...

---

* Breakfast Devotion at The Wave Cafe' every Wednesday morning from 8:00 AM to 9:00 AM. * The Wa...

---

08/30/2017

10:00AM — 11:00AM

Don't get stuck in the middle of the week rut. Get your Wednesday started off right with Yoga Ins...

---

Emergency food assistance for homeless and low-income individuals within the Imperial Beach area....

---

The Sports Park Gym hosts The County of San Diego Aging and Independent Services free Tai Chi cla...

---

COME, EXPERIENCE SILENCE... every Thursday at 7pm at IB United Methodist Church. 30 minutes of...

---

Local Farmers Market featuring a variety of foods, organic and locally grown produce and flowers.

---

Showers of Blessings Program offers homeless individuals within the Imperial Beach area Military ...

---

COME, EXPERIENCE SILENCE... every Thursday at 7pm at IB United Methodist Church. 30 minutes of...

---

Emergency food assistance for homeless and low-income individuals within the Imperial Beach area....

---

The Sports Park Gym hosts The County of San Diego Aging and Independent Services free Tai Chi cla...

---

With a Teen Only Room, Teens will be able to Enjoy the Special Teen Programs and much more @ the ...

---

* Breakfast Devotion at The Wave Cafe' every Wednesday morning from 8:00 AM to 9:00 AM. * The Wa...

---

09/06/2017

10:00AM — 11:00AM

Don't get stuck in the middle of the week rut. Get your Wednesday started off right with Yoga Ins...

---

Emergency food assistance for homeless and low-income individuals within the Imperial Beach area....

---

The Sports Park Gym hosts The County of San Diego Aging and Independent Services free Tai Chi cla...

---

COME, EXPERIENCE SILENCE... every Thursday at 7pm at IB United Methodist Church. 30 minutes of...

---

Local Farmers Market featuring a variety of foods, organic and locally grown produce and flowers.

---

Showers of Blessings Program offers homeless individuals within the Imperial Beach area Military ...

---

Nature Walks: 2nd & 4th Saturdays of the Month at 11:00 a.m Tijuana River National Estuarine R...

---

Join the IB/SB Kiwanis for their Annual September Fest Saturday September 9th! The Imperial Beac...

---

COME, EXPERIENCE SILENCE... every Thursday at 7pm at IB United Methodist Church. 30 minutes of...

---

Emergency food assistance for homeless and low-income individuals within the Imperial Beach area....

---

The Sports Park Gym hosts The County of San Diego Aging and Independent Services free Tai Chi cla...

---

09/12/2017

12:00PM — 01:00PM

The Imperial Beach Woman's Club is a non-profit organization that raises money for the local orga...

---

With a Teen Only Room, Teens will be able to Enjoy the Special Teen Programs and much more @ the ...

---