Erika Lowrey, Cadidate for IB City Council, makes Statement!

Sep 16, 2014 06:06PM ● Published by Paul Spear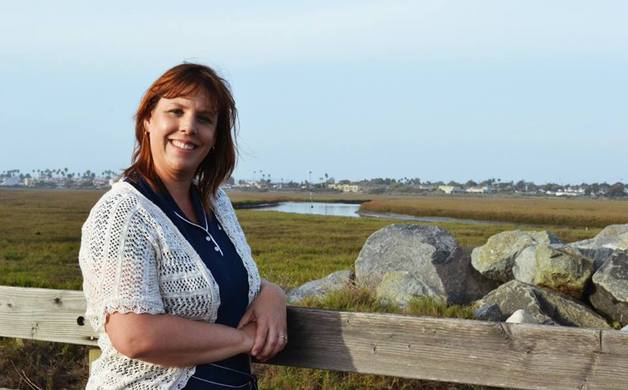 From Erika Lowery - I Believe in IB.
I believe that Imperial Beach is a community of great citizens, with hearts that give endlessly, and deserve respect from their elected officials.
I believe this city has the opportunity for positive growth, bringing in revenue to our city without increasing taxes.
I believe that Imperial Beach needs more opportunities for young people – in sports, jobs, and in the community.
I chose to live and raise my family here in Imperial Beach for these reasons. We love the small town atmosphere tucked away from San Diego. We love the community's involvement in all events in the city.
What I have seen is that our elected officials are disconnected from our citizens. We see them at few events, we hear from a few on occasion. We need elected officials that are actively involved in the community.
What I have seen is businesses that remain empty. We still are waiting for the groundbreaking of 9th and Palm. We have redevelopment bonds money that should be spent on development that will ensure our ability to pay for the bonds when they come due.
What I have seen is that our young people need help finding their niche' – whether it be in sports with the expansion of services offered through the Boys and Girls Club at the Sports Park, or music and art programs, or community leadership opportunities. School cutbacks have crippled districts and this gives the city an opportunity to grow our young people into leaders.
I believe that a partnership between elected officials, city officials, and community groups can strengthen the events and create new ideas for the city when we work together.
I believe that encouraging business growth and new business to come into the community will lead to jobs and revenue to the city, allowing the city to do more for residents. I believe the modernization – from paving alleyways, to the Palm Avenue Master Plan – will encourage business to come into the city. This is something that our city leaders need to work for.
I believe that our youth are our future. I would like to see the implementation of the Youth Advisory Committee (or other name to be designated), so that our young people can have a say in the development of the city for them also. With almost 25% of our community under the age of 18, they have a vigor and ideas that would bring our city into a new and innovative direction.
I learned service to the community at a young age. My father is a retired police officer who led by example – coaching sports, working in community service organizations, being a representative to the city council for his union.
I have been a committee member of the Sun and Sea Festival this year. I have been active in the Band and Choir Booster Club. These are just a few ways that I have worked these past years for the betterment of the community. As an elected official, I will diligently work with our community organizations for all events in the city.
I Believe in Imperial Beach. Join me at ErikaLowery.com.
* Breakfast Devotion at The Wave Cafe' every Wednesday morning from 8:00 AM to 9:00 AM. * The Wa...

---

Enjoy a Free Turkey Dinner Served with Stuffing, Mashed Potatoes, Corn, Dinner Rolls, and Desert ...

---
Emergency food assistance for homeless and low-income individuals within the Imperial Beach area....

---

The Sports Park Gym hosts The County of San Diego Aging and Independent Services free Tai Chi cla...

---

Your Invited to a Thanksgiving Dinner at the Fleet Reserve Thursday November 23rd Food starts ...

---

COME, EXPERIENCE SILENCE... every Thursday at 7pm at IB United Methodist Church. 30 minutes of...

---
Stewardship volunteers perform a variety of duties, depending on their schedules and interests. D...

---

Come Out Friday Night and Sing Your Favorite Songs or Just sit Back and Enjoy the Fun as the Flee...

---

Every Friday Night Enjoy Classic VW's you can come down and see the Wolfpack VDub Car Club of Imp...

---
Showers of Blessings Program offers homeless individuals within the Imperial Beach area Military ...

---

Bodies in Motion at the IB Library Now Has a New Time, Enjoy the fun Every Saturday! Enjoy Bod...

---

Every 2nd and 4th Saturday, from 11:00am to 12:00pm. The Tijuana Estuary protects a variety of pl...

---

COME, EXPERIENCE SILENCE... every Thursday at 7pm at IB United Methodist Church. 30 minutes of...

---
It looks like we don't have any events for this date. You can always add an event.
Meeting Every Monday 6:15pm in Fellowship Hall at St James Church For More Info contact: Tim Li...

---
Emergency food assistance for homeless and low-income individuals within the Imperial Beach area....

---

The Sports Park Gym hosts The County of San Diego Aging and Independent Services free Tai Chi cla...

---

With a Teen Only Room, Teens will be able to Enjoy the Special Teen Programs and much more @ the ...

---
* Breakfast Devotion at The Wave Cafe' every Wednesday morning from 8:00 AM to 9:00 AM. * The Wa...

---

Enjoy a Free Turkey Dinner Served with Stuffing, Mashed Potatoes, Corn, Dinner Rolls, and Desert ...

---

Emergency food assistance for homeless and low-income individuals within the Imperial Beach area....

---

The Sports Park Gym hosts The County of San Diego Aging and Independent Services free Tai Chi cla...

---

Your Invited to a Thanksgiving Dinner at the Fleet Reserve Thursday November 23rd Food starts ...

---

COME, EXPERIENCE SILENCE... every Thursday at 7pm at IB United Methodist Church. 30 minutes of...

---

Stewardship volunteers perform a variety of duties, depending on their schedules and interests. D...

---

Come Out Friday Night and Sing Your Favorite Songs or Just sit Back and Enjoy the Fun as the Flee...

---

Every Friday Night Enjoy Classic VW's you can come down and see the Wolfpack VDub Car Club of Imp...

---

Showers of Blessings Program offers homeless individuals within the Imperial Beach area Military ...

---

Bodies in Motion at the IB Library Now Has a New Time, Enjoy the fun Every Saturday! Enjoy Bod...

---

Every 2nd and 4th Saturday, from 11:00am to 12:00pm. The Tijuana Estuary protects a variety of pl...

---

COME, EXPERIENCE SILENCE... every Thursday at 7pm at IB United Methodist Church. 30 minutes of...

---

Meeting Every Monday 6:15pm in Fellowship Hall at St James Church For More Info contact: Tim Li...

---

Emergency food assistance for homeless and low-income individuals within the Imperial Beach area....

---

The Sports Park Gym hosts The County of San Diego Aging and Independent Services free Tai Chi cla...

---

With a Teen Only Room, Teens will be able to Enjoy the Special Teen Programs and much more @ the ...

---

* Breakfast Devotion at The Wave Cafe' every Wednesday morning from 8:00 AM to 9:00 AM. * The Wa...

---

Emergency food assistance for homeless and low-income individuals within the Imperial Beach area....

---

The Sports Park Gym hosts The County of San Diego Aging and Independent Services free Tai Chi cla...

---

COME, EXPERIENCE SILENCE... every Thursday at 7pm at IB United Methodist Church. 30 minutes of...

---

Stewardship volunteers perform a variety of duties, depending on their schedules and interests. D...

---

Come Out Friday Night and Sing Your Favorite Songs or Just sit Back and Enjoy the Fun as the Flee...

---

Every Friday Night Enjoy Classic VW's you can come down and see the Wolfpack VDub Car Club of Imp...

---

Showers of Blessings Program offers homeless individuals within the Imperial Beach area Military ...

---

Celebrate the Season at the Imperial Beach Woman's Club Holiday Bazaar Saturday, December 2nd! ...

---

Bodies in Motion at the IB Library Now Has a New Time, Enjoy the fun Every Saturday! Enjoy Bod...

---

Every 1st, 3rd, and 5th Sunday of the month, from 3:00 to 4:00pm. Take a leisurely stroll down th...

---

COME, EXPERIENCE SILENCE... every Thursday at 7pm at IB United Methodist Church. 30 minutes of...

---

12/04/2017

06:15PM — 08:00PM

Meeting Every Monday 6:15pm in Fellowship Hall at St James Church For More Info contact: Tim Li...

---

Emergency food assistance for homeless and low-income individuals within the Imperial Beach area....

---

The Sports Park Gym hosts The County of San Diego Aging and Independent Services free Tai Chi cla...

---

With a Teen Only Room, Teens will be able to Enjoy the Special Teen Programs and much more @ the ...

---

12/05/2017

06:00PM — 07:00PM

Cub Scout Troop #866 Meeting Meeting Starts at 6pm in Fellowship Hall Martin Brandt for more in...

---

* Breakfast Devotion at The Wave Cafe' every Wednesday morning from 8:00 AM to 9:00 AM. * The Wa...

---

SANDAG ‎ Border to Bayshore Bikeway Community Meeting at the Imperial Beach Library Wednesday, De...

---

Emergency food assistance for homeless and low-income individuals within the Imperial Beach area....

---

The Sports Park Gym hosts The County of San Diego Aging and Independent Services free Tai Chi cla...

---

COME, EXPERIENCE SILENCE... every Thursday at 7pm at IB United Methodist Church. 30 minutes of...

---

Stewardship volunteers perform a variety of duties, depending on their schedules and interests. D...

---

Come Out Friday Night and Sing Your Favorite Songs or Just sit Back and Enjoy the Fun as the Flee...

---

Every Friday Night Enjoy Classic VW's you can come down and see the Wolfpack VDub Car Club of Imp...

---

Showers of Blessings Program offers homeless individuals within the Imperial Beach area Military ...

---

Bodies in Motion at the IB Library Now Has a New Time, Enjoy the fun Every Saturday! Enjoy Bod...

---

Every 2nd and 4th Saturday, from 11:00am to 12:00pm. The Tijuana Estuary protects a variety of pl...

---

Las Posadas This a fundraiser for the Broken Loaf food program and Showers of Blessings program ...

---

COME, EXPERIENCE SILENCE... every Thursday at 7pm at IB United Methodist Church. 30 minutes of...

---

Have Your Voice Heard on How Cannabis is Used and Handled in the City of Imperial Beach at the Pu...

---

12/11/2017

06:15PM — 08:00PM

Meeting Every Monday 6:15pm in Fellowship Hall at St James Church For More Info contact: Tim Li...

---

Emergency food assistance for homeless and low-income individuals within the Imperial Beach area....

---

The Sports Park Gym hosts The County of San Diego Aging and Independent Services free Tai Chi cla...

---

12/12/2017

12:00PM — 01:00PM

The Imperial Beach Woman's Club is a non-profit organization that raises money for the local orga...

---

With a Teen Only Room, Teens will be able to Enjoy the Special Teen Programs and much more @ the ...

---

12/12/2017

06:00PM — 07:00PM

Cub Scout Troop #866 Meeting Meeting Starts at 6pm in Fellowship Hall Martin Brandt for more in...

---

* Breakfast Devotion at The Wave Cafe' every Wednesday morning from 8:00 AM to 9:00 AM. * The Wa...

---